Fleeing by night / Fleeing by night2
Life experience and my works are interconnected. I'm not a man of words, I only know how to communicate with others through the most direct, most frank means. As the proverb goes, "At 30, one would not stagger, and at 40, one begins to understand the world." I began creating Fleeing by Night in mid 2013, which forced me to ask myself many questions. At the same time, I was working with many different artists, which helped to answer a lot of questions. This also gave life to my creation, allowing it to grow and evolve…
One of the functions of art is to lead people to think. Not just to move them, but to create space for discussion
through contradictions in thought. With a new edition, new life experiences and new collaborations, I look forward too, to new discussions among the audience.
Fleeing by night
Concept / Choreography: Wayson Poon
New media Design: UFO Media Lab
Music consultant: Raymond Yiu
Artistic advisor: Jean Abreu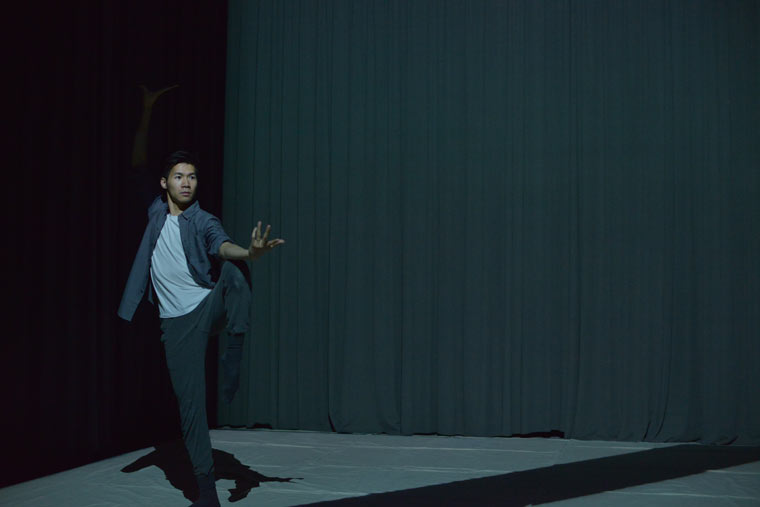 March 2014 – JUE Festival @Beijing, China
August 2014 – Troll Art Festival @Ólafsfjörður, Iceland
November 2014 – "On the Spot" @Chongqing, China
November 2015 – Guangdong modern dance festival @Guangzhou, China
June 2017 – Drum Tower West Theatre @Beijing, China
Fleeing by night2
Concept / Choreography: Wayson Poon
Video Designer & Music Editing: Vvzela Kook
Music: Runaway and Brotsjor by Olafur Armalds
The Fall of Autumn, Your Teeth in my Flesh and Melt by Heinali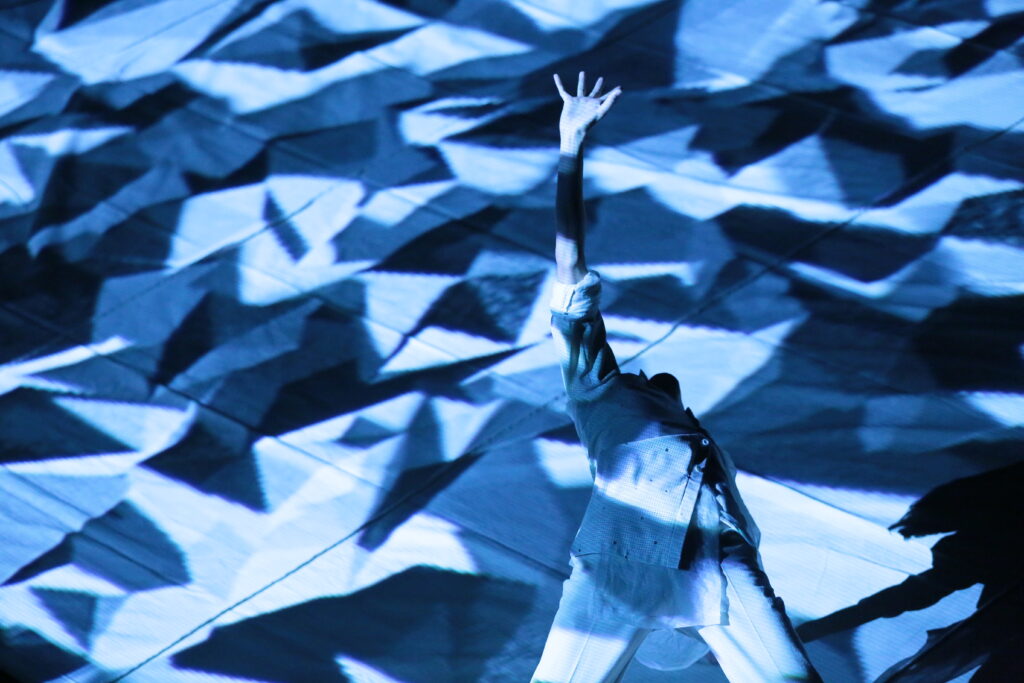 Mar 2015 – Hong Kong Arts Festival @Studio Theatre, Hong Kong Cultural Centre, Hong Kong
Aug 2016 – Shanghai Dance Festival 2016 @Magnolia Theatre, Shanghai, China


"This is a performance with international vision. The interaction between choreography and new media demonstrated the exploration and innovation of contemporary dance. It is an unforgettable and exiting sample of contemporary dance creation in Hong Kong."
……Gu Tao (Artistic Director of Yinzi Theater)